Video recruitment with a full suite of hiring solutions
VidCruiter uses a combination of live and pre-recorded video interviewing, digital assessments and workflow automation to deliver the ultimate recruitment experience. Get to know your candidates on a deeper level with the most versatile video recruiting software on the market. Go beyond the traditional resume with a full suite of add-on recruitment solutions that includes an automated scheduler, digital skills testing, automated reference checking, and digital in-person interviewing tools. VidCruiter is the perfect addition to your recruitment tool-kit.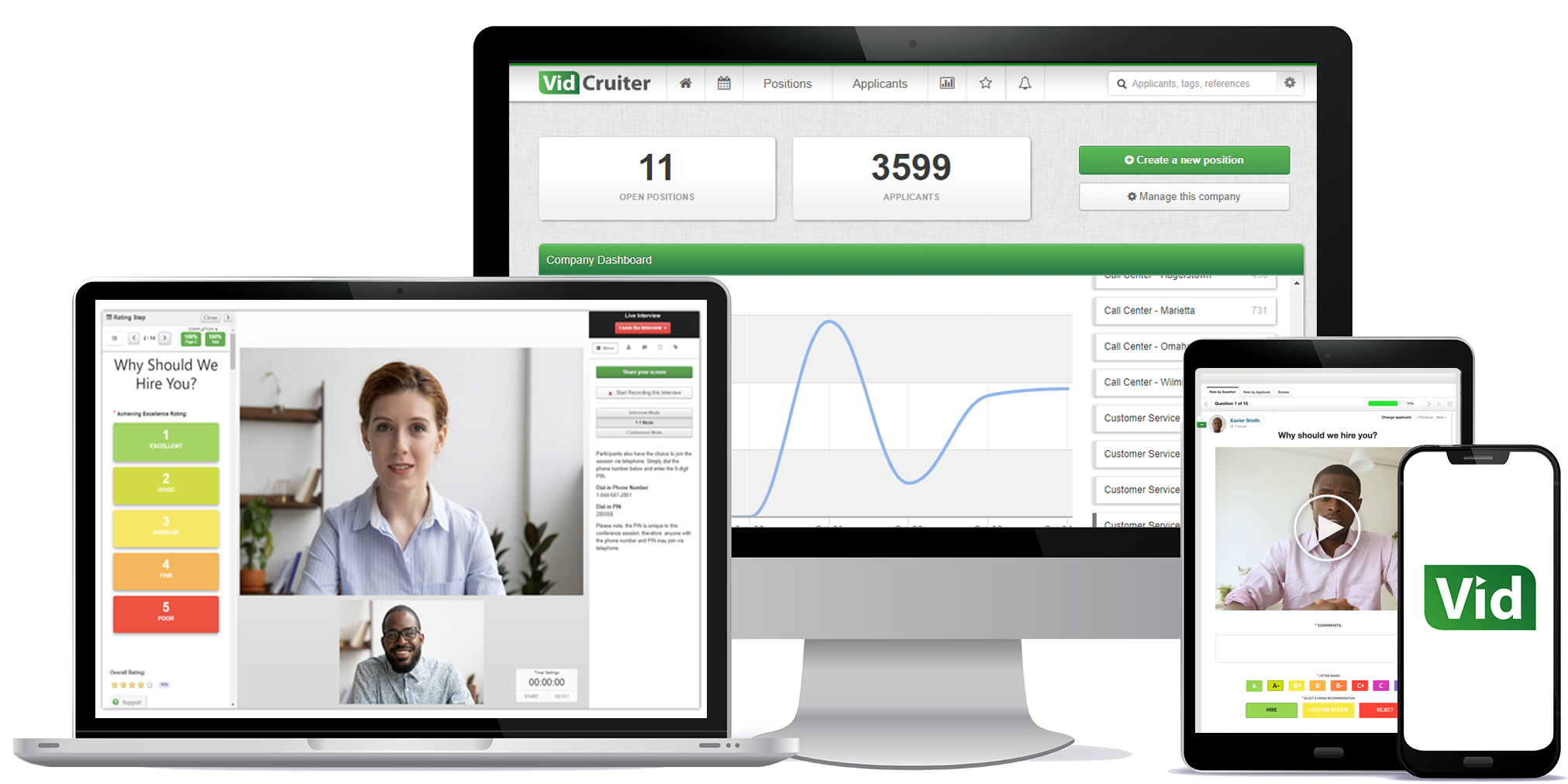 VidCruiter's comprehensive suite of hiring solutions includes:
Pre-recorded (one-way) video interviews
Live video interviews
Automated Interview Scheduling
Automated Reference Checking
Automated Audio Interviewing
Digital In-person Interviewing
Digital Skills Testing
Digital Onboarding
Built-in Structured Interview guides and rating system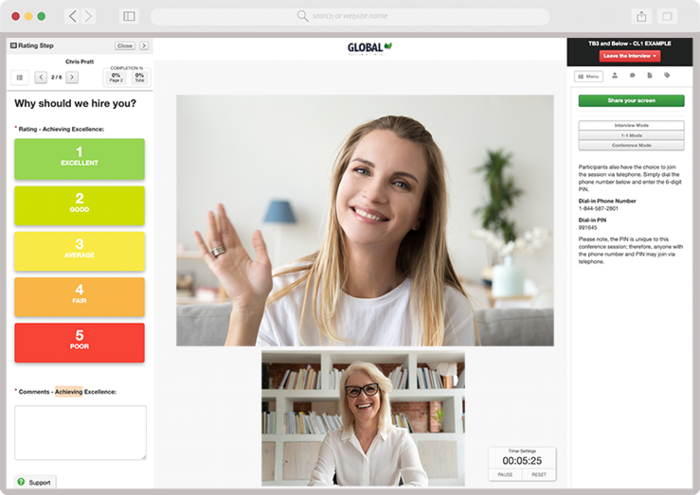 Reduce Costs & Time-to-Hire
Video interviews eliminate the need for travel and other costs associated with bringing people in or going to meet with potential candidates in-person. Not needing to travel or spend time coordinating in-person interviews will significantly reduce your time-to-hire. Video interviewing also enables you to connect with applicants from around the world, meaning you'll never miss out on top talent.
Customize Your Workflow
VidCruiter is all about customizability. Our workflow engine was designed with flexibility and ease-of-use in mind to meet your unique recruitment needs.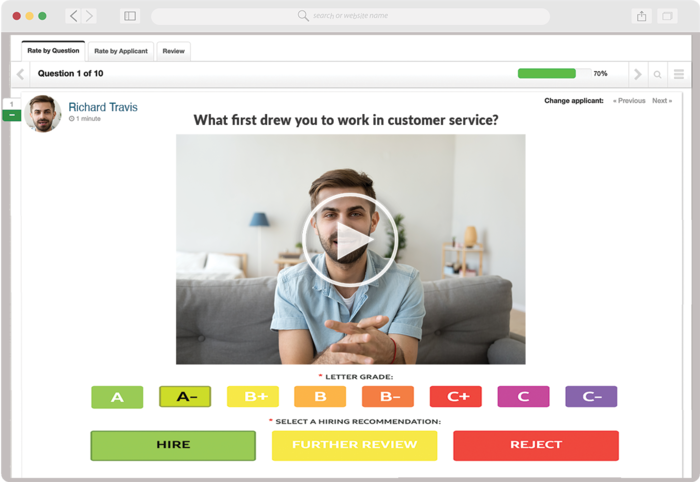 Enhance the Candidate Experience
The VidCruiter platform was designed with the candidate and user experience in mind. It's easy to use, fully branded and highly customizable to fit your exact requirements.
Built-in Structured Interview Methodology
VidCruiter's recruitment platform allows you to embed your proprietary structured interview guides at every stage of the hiring process. The built-in rating system enables you to score and rank candidates in real-time based on your specific criteria.
Dedicated Account Managers and 24/7 Applicant Support
VidCruiter offers industry-leading tech support and customer service, including dedicated account managers for all clients and 24/7 applicant support with a one-minute turnaround time on tickets.