Digital Signage Solution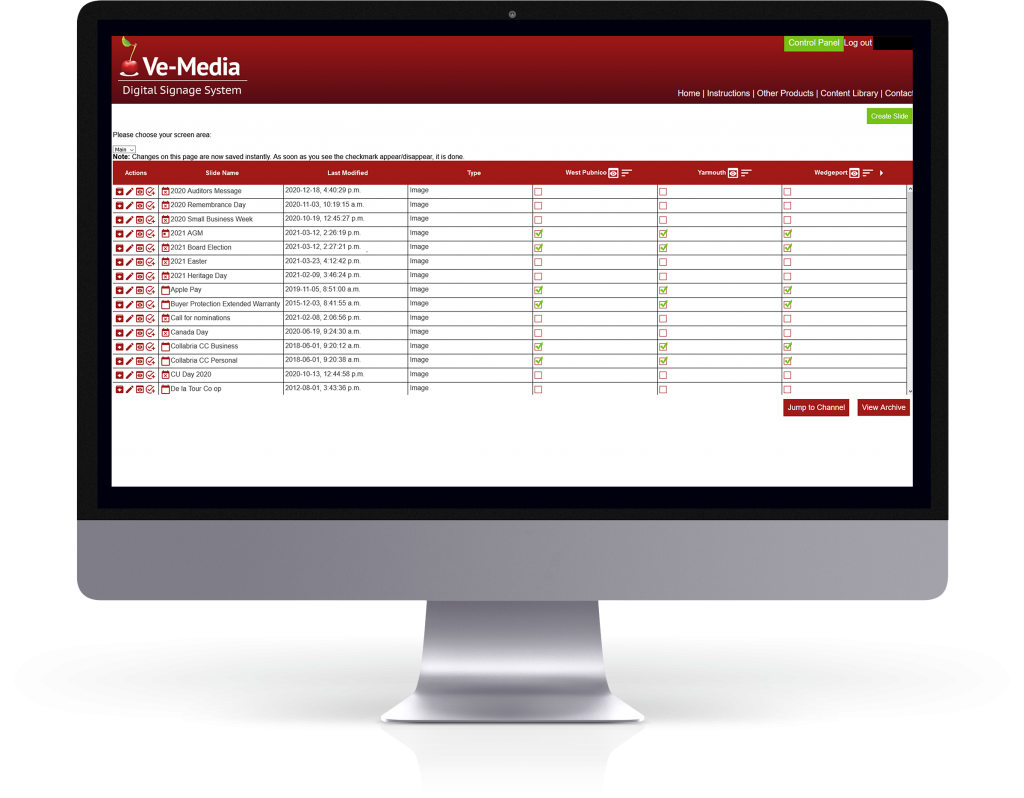 NOW-IC provides indoor and outdoor signage powered by our Ve-Media Digital Signage solution.
Our latest upgrade allows for easy uploads and adding of signage slides and promotional material from image slides, video/animated slides to displaying your rates.
It can also be integrated with our Ve-Branch websites, which allows you to add features to your website and have them display on your screens in-branch.

Ve-Media is a web-based signage solution that enables you to schedule and manage all of your digital screens from any web browser. Putting you control and allowing you to set a master playlist of marketing content while giving each branch/location access to their own localized community messages – giving you control over your brand business wide while having reach at the community level.
Web-Based System
A unique web-based design allows the CMS to be hosted and maintained at the Ve-media data center, allowing you to access and manage your system from any internet connected computer.
Engaging Content
Flexible enough to accommodate a vast number of content formats. Ve-MEDIA can also be configured as simple as a single LCD screen or as complex as a multi-screen video wall, projection on glass, and much more.
Multi-Content Areas
Ve-MEDIA gives you the power to run multiple content areas such as marketing, weather, live feeds so you can build a robust digital signage display to engage your audience.
Included Content
With Ve-MEDIA the content is included, get access to over 150 holiday themed and marketing slides.
Slide Templates
Our slide template system makes it easy to create professional looking slides, with no graphic design skills required.
Powerful Marketing
Ve-MEDIA's web-based architecture allows it to be managed from virtually anywhere, and the interface is so easy-to-use with a very short learning curve.
Full access to our Marketing Content Library!
The new Ve-Media update will also be integrated with our new and improved content library for all of our clients in the near future, allowing you to have access to hundreds of slides and useful images for creating your promotional material.